To create bespoke security tray solutions that reduce costs,
grow revenue and improve the passenger experience
One.Tray was founded with the goal of disrupting
the passenger security tray through innovation and customer
focus. Currently, we are the most advanced security tray
manufacturer in the world and chosen as a solution by
32 airports across the globe with over 450 million passengers
a year (2019).

Based in Milan, but with a global reach, we are a small team
dedicated to improving the passenger experience achieved
through the development and manufacture of a unique and
customisable tray.

Our tray, developed through extensive R&D and proprietary production techniques, was born from the idea to radically improve the trays commonly in use in airport security by creating a better, yet customisable solution that could be used across all airports.
Our 2019 track record in numbers
Airports
across three continents
Passengers
users per annum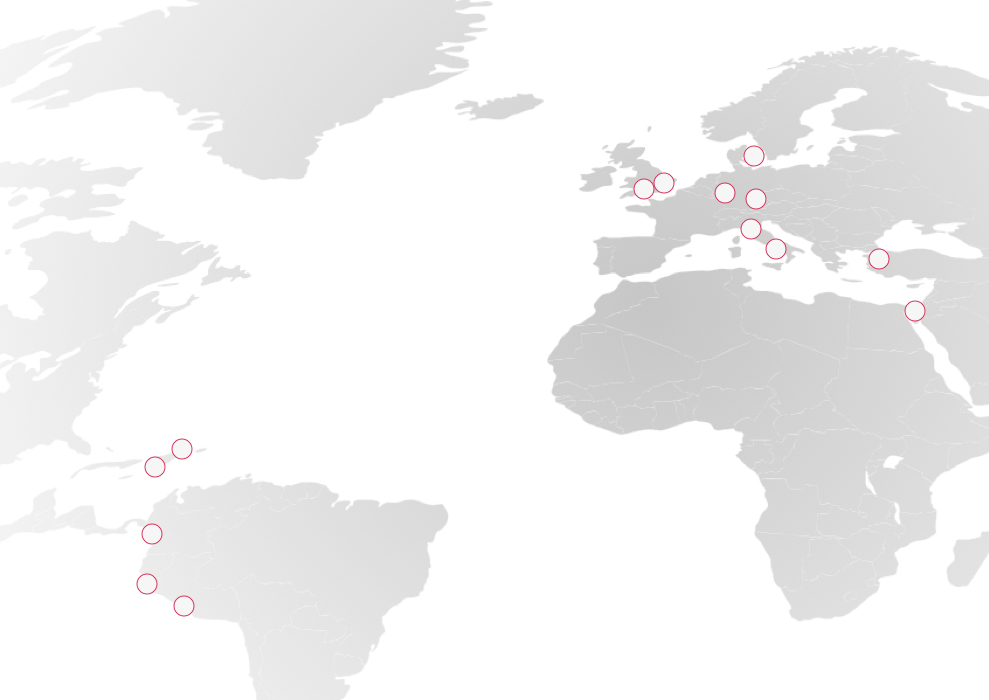 Santo domingo, SDQ Punta Cana, PUJ
Santo domingo, SDQ Punta Cana, PUJ
Bari, BRI Bergamo, BGY Bologna, BLQ Brindisi, BDS Cagliari, CAG Catania, CTA Genova, GOA Milan, MXP Milan, LIN Olbia, OLB Palermo, PMO Pisa, PSA Rome, CIA Rome, FCO Treviso, TSF Turin, TRN Venice, VCE Verona, VRN
Alanya, GZP Ankara, ESB Bodrum, BJV Izmir, ADB
Bristol, BRS Eurostar St. Pancras, EUR
We'd love to tell you more about what we do
The team are ready to answer any questions that you might have about One.Tray, whether you operate a transport hub, are looking to advertise in a network of global airports or just want to learn more about us.
The project has been funding both by the Italian Ministry of Economic Development and by the European Commission
OneTray are pleased to announce that it has received the Red Dot Award: Product Design 2023, sponsored by Germany's Design…